Bleeding gums
There are many reasons why you may experience bleeding gums from something simple, like using the wrong technique when you brush or floss, or it could be a sign of a more serious issue such as a health condition you need to check out.
Common Causes
You may have bleeding gums if you:
Have gum disease that causes inflammation of the gums (gingivitis or periodontitis)
Brush too hard or your toothbrush is too hard
Just started a flossing routine and your gums aren't used to it yet
Take certain medications, like blood thinners
Have inflamed gums because you're pregnant (pregnancy gingivitis)
Have dentures that don't fit well
Faulty dental restorations
Underlying medical condition such as diabetes, rheumatoid arthritis, and Crohn's disease
If you are experiencing any of these symptoms, discuss this with your Castle Park Dental Care dentist or hygienist at your next review. If you are suffering inflammation or discomfort, don't wait for your next review, give us a call on 01482 770597 as soon as possible to get it checked out.
Gingivitis
Gingivitis is a mild form of gum disease caused by a build-up of plaque on the teeth - a sticky substance that contains bacteria. Some bacteria in plaque are harmless, but some are harmful for the health of your gums.
If you do not remove plaque from your teeth by brushing them regularly, it builds up, particularly under the gum line and hardens into tartar, which becomes more difficult to remove. Tartar can irritate your gums and lead to redness with bleeding, swelling and soreness.
Gingivitis can be prevented and often managed with a good oral hygiene regime. Brush your teeth twice a day, floss every day, rinse daily with an antibacterial mouthwash, and see your dentist regularly.
During your routine reviews and dental hygiene visits at Castle Park Dental Care we will address any early signs of gum disease, giving your teeth a thorough clean and remove any hardened plaque (tartar). We will also show you how to clean your teeth effectively to help prevent plaque building up in the future.
If you have an increased risk of developing gum problems (for example, you smoke or have diabetes), you may be advised to visit Castle Park Dental Care more often so your teeth and gums can be closely monitored.
Periodontitis
If you don't take care of your gingivitis in its early stages, it can lead to a more progressive form of gum disease known as periodontal disease or periodontitis.
At this stage the original plaque build up has developed into a harder, more damaging substance known as tartar. Tartar is difficult to remove, hides under the gum line and contains more harmful bacteria. If tartar is not effectively removed, bacteria will develop further and start to damage the soft tissue around the gums, creating pockets between the gumline and the teeth. Once these pockets are formed, it becomes increasingly difficult to manage the disease as they create hard to reach areas for bacteria to continue to develop.
Periodontitis is a serious gum infection that, without treatment, can eventually destroy the bone that supports your teeth, leading to loose teeth or even tooth loss.
There are wider health risks associated with periodontitis too. The bacteria responsible for periodontitis can enter your bloodstream through gum tissue, possibly affecting other parts of your body. For example, periodontitis is linked with respiratory disease, rheumatoid arthritis, coronary artery disease and problems controlling blood sugar in diabetes.
Signs of Periodontitis include:
Gums bleed easily
Red, swollen, tender gums
Gums pull away from the base of your teeth
Bad breath and/or bad taste in your mouth
If you have Periodontitis you will need to regularly see the Castle Park Dental Care dental and hygiene team to thoroughly clean the teeth and gums and manage the condition. In some cases, surgery may need to be carried out, usually performed by a dental specialist in gum problems (periodontist).
When to see your dentist or hygienist
If your gums bleed when you brush your teeth, you should discuss this with your Castle Park Dental Care dentist or hygienist at your next review. If, however you are suffering from painful, swollen gums, don't wait for your next review. Give us a call on 01482 770597 as soon as possible to get it checked out.
our dentist and/or hygienist will carry out a thorough dental examination to check the health of your gums. In some cases, a number of X-rays may be needed to check the condition of your teeth and jaw bone.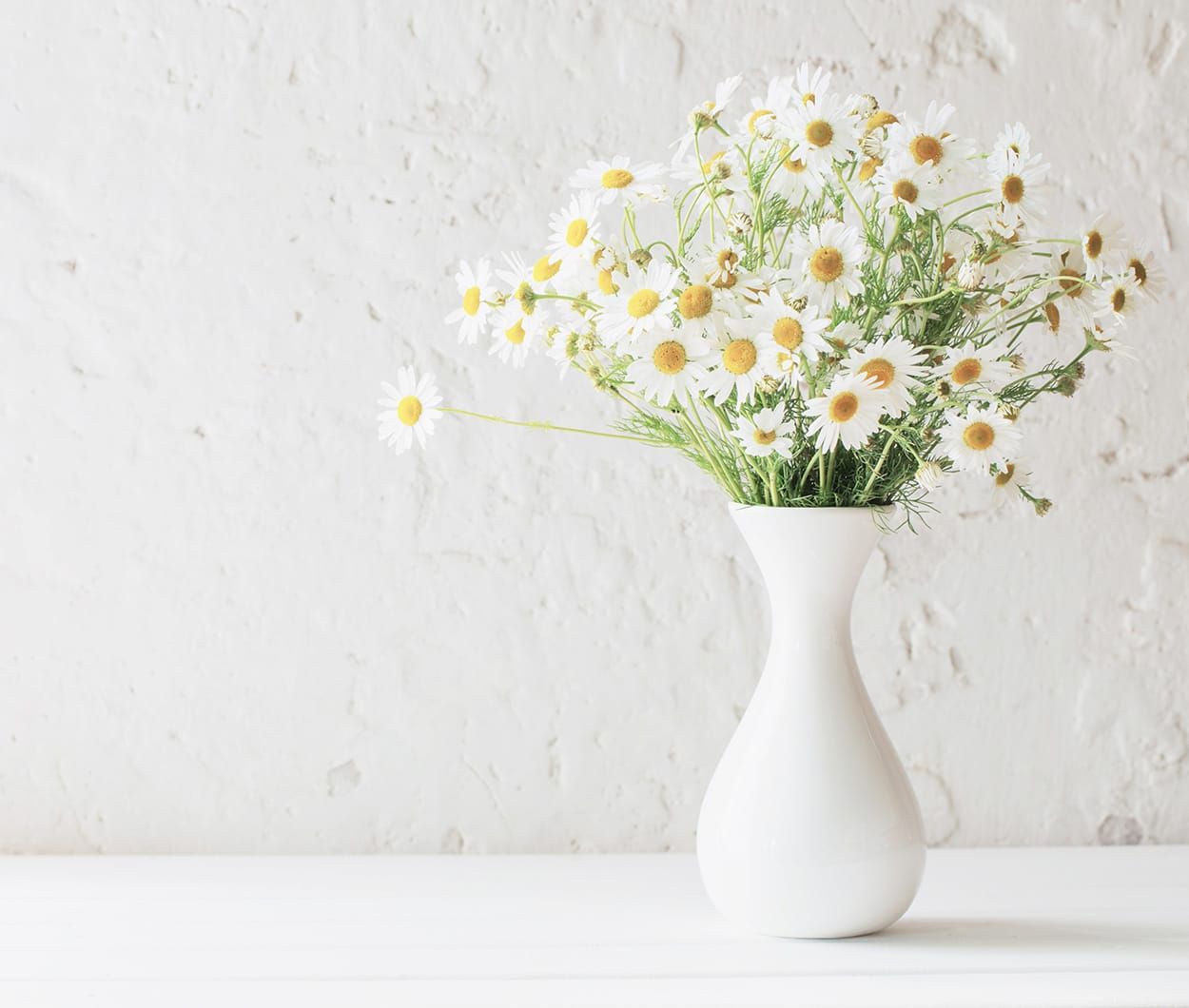 Why our patients love Castle Park Dental
Here's some of the recent feedback from our amazing patients
Patient reviews
Having not received dental treatment for a long time I first contacted Castle Park in August 2023 looking into the possibility of treatment. Although extremely scared from my first appointment to my most recent one all staff at the facility have always made me feel safe and welcome. I would not hesitate to reccomend Castle Park to everyone.
Friendly helpful staff, clear explanations and no pressure
All staff very welcoming and give you aa much time a you need. I feel as though, if I have a problem between appointments that it will be dealt with and understood.
Friendly reception staff and professional hygenist and dentist.
Great staff. I hate the dentist but they all make it bearable
pain free treatment. highly qualified staff
the personal factor where the staff all care
I was very nervous about my procedure but it was explained exactly what was going on and the staff are wonderful putting me at my ease and super friendly it is with out a doubt the most friendly and professional dentist I have ever been to
Professional, experienced staff, friendly, clean warm environment, knowledgable and up to date.
Apps are arranged to my schedule and choice.
Very good service can't fault it everybody pleasant and efficient
Professional, considerate, sympathetic, pain-free treatment and friendly staff
Excellent team and so kind.
Lovely friendly professionals who put you at ease.
Been coming here for years and never had any problems, pain free, put you at ease
Cannot fault the care and attention received.
For hygiene Anisa is just so friendly, caring and professional. She explains everything really well and is always checking in that everything is ok.Andrew the dentist is brilliant and I fully trust him.
Always explain everything thoroughly In a nervous patient and they understand that
Highly skilled & listen to what you say.
Staff are extremely considerate and caring as well as being very professional. I felt in very safe hands and confident that the work carried out was the best I could have wished for.Many Thanks.
I trust Andrew with my treatment, I was afraid to go to the dentist years ago , after joining Castle Park I have every confidence in knowing they will take care of me.
My answers were covered in the questions. Very caring and helpful staff from the moment you contact them either by the telephone or when you first walk through the door. Upto date equipment, excellent surroundings and cleanliness.Dental procedure explained to you throughout the appointment by gentle and caring staff.
As I am extremely anxious about attending the dentist I was treated sensitively and reassured throughout.
Very professional, friendly service.
Edward was brilliant, he has such a great way of explaining what was happening
Was given an appointment within a week of contacting the practice for one. The practice is very accesible and has a patient car park which is very helpful. The practice is very welcoming and has a relaxed and calming atmosphere which made me feel comfortable and at east straight away. The staff were all very helpful and friendly so i would definately recommend this practice.
The practice is extremely efficient and the team are excellent
Excellent service always. Staff are very friendly, helpful and extremely knowledgable. I have always experienced pain-free treatment, very caring people.
Very good treatment throughout the whole service/operation
The friendly professionalism shown by all staff.
Got an appointment within an hour of calling, excellent service.
I was so pleased with the treatment I received especially the hygiene appointments and I recommended the practice to my daughter who is now a client,
Castle Park has totally changed my view on dentists! They have made such a difference to my oral hygiene. The staff are welcoming and friendly, and actually go out of their way to help you, from the moment you open the door to the moment you leave. I can't praise this practice enough. Thank you!!!
Knowledge and full explanation of treatment. Although a little expensive for private dental care it is worth it to pay for the care and empathy of the staff.
The appointments are always on time. Staff have always been welcoming and helpful. There is always the opportunity (and encouragment) to ask questions.Overall a pleasant and rewarding experience
They way they look after you and how kind they are and put you at ease
I feel comfortable and relaxed, this make a huge difference to the care l receive.
Friendly staff, quick and efficient booking appointments and most importantly, painless treatment!
Very friendly and caring staff, who listened to me and were very thorough and gave me good advice. I would definitely recommend.
I would recommend castle park to anyone wanting to feel at ease I am a very nervous patient and feel a lot better knowing that Andrew will be taking care of my treatment
Nice pleasant staff Good service
It is not often I write a review; in fact, you can probably count on one hand how many I have done over the years – so you can take this as being sincere and honest. I live in Sunderland, Tyne and Wear, and was unable to find a dentist in my area that was able and willing to provide me with the specialist treatment that I needed. After a great deal of research, I came across Castle Park Dental Care and attended their surgery to receive treatment from Dr. Ilay Maden (Dental Surgeon). Dr. Maden, who was recommended by another dentist is in my opinion one of the best in his field of work and I am grateful for the treatment he provided. I have attended the surgery three times so far, (Travelling all the way from Sunderland) and I have been impressed and made to feel welcome by all those who work at the practice. I would like to express my heartfelt warm thanks to Gail and Tina who work in reception and again to Dr. Ilay Maden for their friendly and open communication which makes you feel positive and confident when attending for treatment. If you are truly looking for a dental practice that ticks all the boxes then you need look no further.
High standard of care and objective advice
It is a pleasure to receive treatment from such an excellent team of people
Efficient friendly professional
I can highly recommend Castle Park Dental Care.Everyone is very professional and friendly . And all treatment that was carried out was very gentle .
- The care provided- Everything is explained prior to treatment- My concerns are listened to and alternative options provided to make me feel comfortable during treatment
Andrew was absolutely amazing with my daughter. He explained everything and spoke to her so she understood everything. The dental nurse was waiting at the end full of praise with a sticker so my daughter was very excited about that. I could not recommend the practice enough, you are so well looked after through the full process. The girls on reception are always full of smiles. The day we attended they had a celebration for the practice being ten years old and I must say the balloon arch was fantastic I could really tell so much time and effort had gone into it and the cupcakes stunning!.
Professionalism shown by dentist and staff. Made me feel at ease and comfortable with the procedures.
very clean modern practice staff care is excellent dental care is first class
Professional attitude of dentistWas able to talk to dentistEasy acess to appointmentVery clean surgery room
ANITA IS THE BEST HYGIENIST I HAVE EVER HAD
very caring , informative about what they are doing, and why they are very friendly , professional service. Nothing is to much . I I have attended this service for many years.
Staff were so polite and very professional.I was made to feel welcome on my first visit.It was a lovely waiting room with to , drinks facility's.
Friendly, polite and very professional
Really happy with the treatment I received it's better than I could ever have imagined! The whole team are friendly, knowledgable and really helpful. Would 100% recommend them to anyone! Thank you so much
The dentist by whom I have been treated at Castle Park is excellent, and friends tell me of good experiences with others at this practice.
I have a fear of the dentist, however I have been supported to manage my fears and access the treatment I need to keep my teeth healthy, I am grateful to ALL the staff who have been so patient with me, thank you
Pleasant and polite staff. Very efficient dentist who goes through everything with you.
Relaxing friendly treatment by all the staff involved
Was just a check up and and hygiene visit. All went well and a very good experience. Clinicians very knowledgeable and friendly. Explained everything. No problems so was an easy visit.
Friendly, highly skilful staff, going that extra step to give great customer service. Very happy.
The whole team at Castle Park Dental Care are excellent - very professional - friendly. The surgery is absolutely spotless. No complaints.
Had bad experience when I was younger so not seen a dentist for more than 50 years and was so frightened and crying but when I explained to the dentist as long as he explains t me what he is doing I might be fine and he did just that he was absolutely fab and the nurse was so thank you very much I even turned back up 4 days later for more work to be done.
Very professional, clean and well organised. Staff very efficient.
Andrew is an excellent dentist, always very professional, reassuring and helpful. Edward is also a brilliant hygienist, takes the time to explain everything and my teeth have never felt so clean.
The caring and friendly staff. The clean and relaxing environment. I can book my next check up and hygienist appointment before I leave and both can be on the same day. When I was in pain I was seen on the same day that I rang for an appointment. The treatment I was offered, I guestioned and was listened to, I am very happy with the outcome.
Staff are lovely. Future appointments easily made after seeing dentist/hygienist. Pleasant waiting area. Plenty of car parking space although I walk.
I have been having treatment for over a year now, I was a very nervous patient that didn't like going to the Dentist but after a visit to castle park this has changed my life and given me my smile back. I can't thank all the staff enough for their kind and patience with him it has been an emotional roller coaster but with the support of all the team we got there. I have had top and bottom implants due to bone loss so work needed to be done. Ozge and IIay wow what a team they have worked so hard with me they have been patient and kind keeping me calm when I needed I am really grateful to them really was a pain free experience. Emotional at times but their kindness and patience they showed was outstanding. The full team is amazing thankyou
My visit was a pleasurable experience. My check-up was thorough and the staff were friendly. I was nervous, but didn't need to be.
I've been going to Castle Park Dental Care for many years. I pay monthly for a plan which suits my needs. Just lately I've been having some discomfort with the bottom right teeth. Dental surgeon, Andrew has explained two options to be considered & has advised me which option would be less invasive - I trust his judgement & will go ahead with the recommended procedure. Andrew is very experienced - he is professional & pleasant. I also really like Edward - not only is professional but also he caring & pleasant. I would also like to mention the dental nurses & the reception staff. They are always very welcoming. I would not consider going to any other Dental practice - Thank you all!
I've been coming to this superb practice since 2016, my regular dentist retired so I needed to find a new dentist. All I can say is the team are just brilliant and make you feel at ease, any work carried out is explained thoroughly. I would recommend this practice to anyone looking to find a new one. ☺️
Really friendly and patient team. The receptionist, in particular, is lovely, but they're all great. Andrew is a great dentist and explains everything really well. I saw a couple of dental hygienists who were all lovely too. I hate going to the dentist( it makes me very anxious), but I felt a lot calmer here than at any other dentist I've been to - they didn't make me feel rushed which definitely helped with the anxiety. I experienced some issues with a bracket on a specific tooth, but they were always accommodating and didn't charge more to fix. I had a filling, braces, and retainers. I didn't find the cost to be too much, in comparison to other places which had a lack of quality and flexibility. I also broke my ankle during my treatment plan, and they were really kind and helpful while I hobbled around.
Brilliant care and attention to detail as always.
I took my Mum here after the change in management and was highly delighted, much more friendly, everyone was so welcoming and easy access for wheelchairs. Thank you all
I very much enjoyed the warm welcome I received. After my initial appointment I had decided this would be my dental practice moving forward. The staff are interested in you as a person and not just a patient. I hope when you visit you will experience as I have a quite remarkable atmosphere. I look forward to seeing your reviews in the future.
Perfect treatment as per usual. Very friendly staff and expert dentistry.
Professionalism and attention to detail remains spot on
KindProfessionalHolistic careGreat team
I have always been highly satisfied with my treatment and care received from Castle Park, were something has not been quite right Andrew has always taken great care to resolve whatever issue to everyones satisfaction.
pain free professional service
A very professional approach to my treatment
No nonsense, no hassle, no problems. A good feeling of being looked after!
Very helpful staff on reception, the dentist took alot of time and care, explained everything thoroughly
All the staff are lovely. Edward is very patient as I am very nervous & he talks me through everything would highly recommend
Castle Park Dental care is very professional and expert. I feel at ease with every member of staff. The care and treatment is meticulous throughout. Staff are sincere and friendly. I trust the judgement of the team. The standard of cleanliness is first class and the waiting area pleasant and comfortable.
Great customer service and caring staff
All the staff are polite and friendly and put you at ease. They explain what is happening and answer any questions. The practice is clean and bright.
I needed to see someone urgently and the practice did this well done particularly the reception staff...well done all round
Andrew is a very kind and patient dentist who always takes time to explain about the treatment. I always feel at ease.
I have been a patient for several years and I have always been extremely satisfied with all the treatment I have received.
appointments on time.when you want an appointment
I have been to Castle Park Dental Care a few times, and I have always been impressed with the treatment I have received. The staff are all really friendly - the dentists and hygienists explain everything thoroughly, they and the reception staff are always friendly and polite, and I have never felt that I have been offered unnecessary treatment, or that I am being pushed to buy something unlike in my previous practice (not Castle Park). At my last appointment, Andrew took extra time to complete both my check-up and an orthodontic repair, even though I think it took time from his lunch break: this is just one example of how nice the staff are!
Very professional. Great advice from Anisa, the most comprehensive advice I have ever received about caring for my teeth
Dentist asked for second opinion from from fellow dentist to make sure I received the best care.
Staff are caring and friendly. As a nervous patient, they treat me with care and respect. The best dentist I've been to
Communicates with patient during every step of procedure, making sure they are comfortable and not in pain.Such a good care received from dentist nurse and admin staff.Great friendly service and so caring.
I would highly recommend Ozge at Castle Park. She is friendly, professional and an excellent Dentist, my treatment was pain free :)
Absolutely brilliant place, got a phobia about dentists but castle park explained every part of the process, staff are great, so reassuring. It's a massive Thankyou from myself to all the staff
All the staff are friendly and professional and put you at ease.
I am terrified of dentist but he made feel comfortable and explained every step to me which helped.
Pleasant professional staff nice environment great dentist
Well organised practice with highly professional team of staff
The most impressive dentistry practice that I have been to. From my first visit I rate the staff, service and technology used as A1.
MH
Mahvash Hussain-Gambles
Edward is the very best dental hygienist, totally pain free experience and creates a relaxing environment.
WOW! I have just had my first check up since Castle Park Dental Care changed it's management team. I am 65 years of age and this was the most thorough check up that I have ever had. I am really very impressed by their professional yet friendly approach. I felt at ease and confident that I was in good hands from the moment I arrived. WOW!
Experienced and friendly staff
Pain Free....Highly professional, caring and empathic staff.
It was everything you'd expect from a first class professional team. AND it was pain free
I have always had excellent care and attention at Castle Park. From first making an appointment to the final outcome of treatment. The cleanliness of the practice and attention of all staff members has always been first rate.
A cohesive team all well versed in their roles. A quiet air of professionalism with no drama. The clinic was spotless.
Had excellent treatment since my first visit to see Chris Branfield in 2017 to discuss my implant treatment. Chris and all the team were friendly, professional and caring at all times.
The practice as a whole is a very pleasant place. All the staff encountered were pleasant knowledgeable and very considerate. The whole practice has a very calming atmosphere.
3 fillings done absolutely painlessly! Excellent service and staff.
Went for another check up. Great treatment and their advice and care means I am good for another 6 months.
Fantastic painless experience
I've spent 7 years travelling between different dentists and an extortionate amount of money and finally Andrew has sorted my teeth and the bite feels much better. I can't thank Andrew enough, he's brilliant!
Great staff and wonderful service
Highly recommended! Excellent result. Kind, understanding, polite and friendly. Your will not find better anywhere.
we have confidence in everyone.
Like many people I do not like going to the dentist, I still don't, however I am made to feel as comfortable as possible and treated kindly with treatment being carried out with sensitivity, thank you
Really good service, repaired existing denture which now fits better than when it was new, kind and gentle treatment.
I go to this particular dentist because he is very caring and softly spoken. With other dental practices I have had some bad experiences that made me very frightened to get checked out. However at the Castle Park dentist I feel safe and have not had any bad experiences. I actually feel calm when going.
From my first enquiry by email to visiting Castle Park Dental Care I have experienced a first class service; everyone was so welcoming, starting with a tour of the practice which is exceptionally well kept. I then had a chat with Gail who explained the process of an implant and listened to my questions and fears.... I left with the feeling that this is a Dental practice who really care about the patient.... thank you
Excellent service and the staff were so helpful ringing to arrange the appointment even wishing me happy birthday! They are a great team and Andrew made me feel very comfortable during filing my teeth for Invisalign.
I have been having treatment since April 2022. I can't praise all the staff enough for being so helpful, kind and considerate (I was a very nervous and emotional patient at the start) they all put me at ease. The receptionists, hygienists and dentists, especially Andrew, have been amazing with me. On top of that I have now got an amazing fitting palette for my top teeth, now focusing on the bottom set next. It's a been long process for me as I have had 13 teeth out and it's still ongoing work. But so worth it. Thank you :)
On time, efficient, friendly. Great service.
Lovely and friendly environment Andrew my dentist very professional and has done a great job making me smile again after having veneers on my front teeth . Thankyou
Could not fault the care and attention given to me all the staff from the front desk right through my treatment was kind and considerate to me I would have no problem in recommending them to anyone keeping you well informed of everything going on all the time.
Another visit today after my front crown came off.Andrew dealt with it and he gave me options what I could do.After struggling to go to the dentist for years after a sudden bereavement I plucked up courage to visit Castle park. From the telephone call to going to the reception Gail and the girls put my mind at ease. I've been for many hygiene visits with Edward too and he is lovely The whole practise has patient needs as priority . More than happy with my experience
Friendly staff sent directions for my first visit. Easy to park at practice pleasant waiting room Covid safe
I contacted Castle Park Dental Care, as I had chipped my front tooth. I was seen the same day by Andrew. His work was brilliant and the result was excellent. I can highly recommend this practice, as, from the moment of initial contact with Gail, I received excellent care. The team is so professional, skilled and caring. Thank you.
Like some of the other patients I did not have a great experience as a teenager with a dentist which has always stayed with me. Also, due to an unexpected and traumatic family bereavement I felt for many years I couldn't face the dentist. I was attracted to Castle Park because they evidently recognised how people can be so affected by a bad experience and have to say my fears were soon allayed when I visited Ozge. Her manner was lovely and she soon put me at ease. Also, on my second visit the dental hygienist was very supportive and not condemnatory of the fact I hadn't visited a dentist for some years and had actually lost teeth because of it, something I felt ashamed about. I am now in the process of receiving treatment and am so delighted.
I, like many people, have a phobia of dentists due to bad experiences in the past. Although I still am anxious whenever I go, I'm put at ease by the staff. Edward (hygienist) is always very patient and explains everything, and this week, I visited Andrew as I had a problem,but he reassured me all OK.
Excellent experience for my 6-monthly check-up & hygiene: efficient and courteous staff, thorough dental work and really friendly technicians.
Always a first class service, appointments kept to time which heips in your days planning. Andrew and Edward are extremely professional and friendly.
A welcoming and reliable service.
Andrew has been very calm and patient with me throughout my treatment and I can't thank him enough all the staff are very helpful and professional.I am highly delighted with all the results and procedures Andrew has recommended and I would not hesitate to recommend.
All staff are very pleasant and helpful. The clinic is a very calm place. I went into my appointments on time.
Very Friendly and knowledgeable staff who alway put you at ease. Clinic is clean with modern hi tec equipment. Easy parking
The service is always great and the staff are always pleasant and knowledgeable. The dentist is always listening to the needs and concerns that are presents and he is very thorough in his assessment. Also the dental hygienist more that pleasant and patient oriented! Great experience overall! Thanks again for looking after us!
I spent a lot of my audit life been scared of dentist , since visiting your practice, l feel calm , and happy to have my treatment.
Excellent service, great place and exceptional clean environment! I trust this must be the best place for dental hygiene and health!
I'm a nervous patient but I'm always put at ease when I visit castle park, Andrew listens to me if I explain I am feeling anxious
First Class Check-up, with xrays and future appointments made to suit me.
Everything dealt with in a friendly efficient manner and explanation s given throughout
Things were explained what the dentist was going to do. It was virtually painless
Easy to deal with, felt comfortable and good service
The dentist carried out the treatment painlessly and efficiently. He has a calm manner that puts the patient at ease.
Brilliant informative staff, who take their time explaining things and are extremely thorough in their work
I'm a nervous patient and the whole environment and staff are so calming. Was afraid of the dentist until I found castle park
As always Andrew was very welcoming, friendly and professional. Cannot thank him enough for all his work on my veneers over the last year. My hygeine vist was equally as good, the lady was lovely and so happy as was her assistant who was singing along to the radio - made my visit seem more 'fun' than just a boring visit to the dentist! The Receptionist and Gillian have been amazing throught the year, and always keep me informed of my appts. Thank you to all the staff there.
I have had had a lot of problems with dentists over the years And castle park put me at ease as it was a massive problem for me using a dentist
Due to an extremely upsetting childhood experience, I now suffer from a phobia of dentists. Such is my fear, that as soon as I enter the room and see the dentist chair, I start crying. The consequence of my phobia is I have only visited random dentists when necessary, and therefore had to experience invasive treatment such as root canal or extraction. As I have aged, I have realised how important it is to find a dentist and keep my teeth ! I contacted Castle Park Dental Care online, (after much research to find the right practice with a female dentist). I then ignored their calls. They gently coaxed me into visiting the practice for a cup of coffee and a chat. Special thanks to Gail x I decided I should at least have a first appointment, which I did with Ozge. She was amazing, listening to all of my fears through tears and also helped me with monitoring my breathing, (I hold my breath through fear) and helping me with breathing exercises to relax. Today I have been back to visit Ozge, after deciding to have the two required fillings in one session. I opted from the laser treatment, so no injections or aggressive drilling, I was astonished it was pain free ! Throughout the treatment Ozge explained exactly what she was doing, showed me the instruments she was using and continued to monitor my breathing, stopping when I needed a minute. I am now on the road to recovery in terms of my dental health, and equally creating new and positive experiences with a fantastic dentist. Thank you so much Ozge and Katie (Dental Nurse) x I cannot highly enough recommend this practice, they really do care. For some this will be a long post, (so you will not have reached the end of it, I am sure). But, for those with a phobia of dentists it will be a short post, as you are looking for the answer, where I can find a dentist who will understand and support me. I hope my post can help you create your own positive experiences with Castle Park Dental Care.
Great 5 star experience, I had a clean with Edward and would highly recommend. Reception team were very friendly and the practice was extremely calming.
Service and standard of workmanship is excellent
Been going here now for about 5 years - excellent service. Very professional and well organised. Works out well for the family with the monthly membership too
Hi I went for a broken vaneer on the 20/09/22 I was going on Holliday friends kept asking what's wrong with my teeth so got so paranoid about it .I phoned them I went in to see Oz lovely lady she couldn't do enough for me it was a totally different color and size she rectified it it's amazing thank you so much oz I can be proud and smile x
Very professional and friendly. Very kind to a nervous patient! Definitely recommend.
Professional level of service received in a friendly environment. Reception staff flexible to my appointment needs.
I'm quite nervous at the dentist but I was put at ease through out my appointment
The reception staff were very friendly and helpful.Dentist Andrew was incredibly thorough, listened to my concerns and was very personable!
Everything was explained to my son and he was offered the chance to ask any questions he had. He knew if he needed time, during the extraction, he could take it. His nerves were put to rest very quickly and the experience was a very good one.
This review is for my husband Alan Willson .Alan has always been a very nervous patient avoiding a dentist for many years as his teeth showed.He initially had an appointment with Chris who planned the treatment.He was most impressed with everyone at the practice.He had his first stage of his treatment 4 teeth extracted by Eli last week.He was put and ease and all was painfree.
Courteous, kind, highly professional attention to detail.
Always explain everything thoroughly
A well-run dental surgery which takes good care of its patients.
Great practice, highly recommend!
Caring practice who really looked after me. Would recommend and will be returning for future treatment
What a dentist andrew is I had 31 roots and teeth taken out in one go he did it in 2hrs and I hardly felt a thing
painless experience pleasant staff
Always helpful staff, friendly and encouraging dentist/hygienist
Andrew and his dental nurse always greet me and make me feel welcome. They are very caring people who make me feel safe.
I have had my invisiligne from start to finish here and I never could imagine my teeth would look this good. Now I'm in the whitening process and my dentist reassured me and made me look forward to my appointments every step of the way. Best decision I made!!
All ways professional, polite with good communication and high standards.
During my check up everything was explained to me and my X-rays were shown to describe what was happening with my teeth. My hygiene appointment was very informative and my worries about sensitivity were dealt with in a very professional manner and my worries were dispelled.
Excellent care, patience and attention. Thank you.
I was very nervous but was put at ease
I wasn't really impressed the hygienist did most of the check and the dentist just verified the analysis about 3 mins it took for the dentist
The staff were welcoming and very anxious to make the experience a safe and positive experience.
Hygienist was aware of medical condition and made me as comfortable as possible for my treatment.
Professional friendly service. Cannot praise highly enough the staff.
I have just had my implant check up, and as always found all staff welcoming, which really helps.This is the most professional Dental Practise I have ever attended, & it impresses me in every aspect.
Everything ran smoothly, staff were welcoming, helpful and professional. Systems around the appointment and checking in worked well. My son had minimal discomfort during his procedure and the clinician was very gentle and approachable.
I am always impressed with level of treatment I receive from both Andrew and Edward. I find them both to be highly professional, very courteous and excellent social skills. The surgery is always spotlessly clean and the reception team are most helpful and polite.
Nothing else to say than highly satisfied
My first appointment was with a new Hygienist. She was a very professional, but caring person, who explained the procedure, and carried it out, explaining all the time what she was doing. She also told me what aftercare procedure I should follow. The dental nurse was a trainee, and the Hygienist was telling her the correct way to use the equipment during the procedure. I was very impressed and have booked a further treatment in 4 month's time.
Always feel that my dentist really listens to me is very respectful and kind.
Very please with the full service
Friendly professional service
Staff are all very kind and polite and they make me feel as safe and comfortable as possible, as I hate going to the dentist and have a lot of anxiety about going.
Hi I had a crown made and fitted in the same day. No impressions, no temporary crown and no extra appointment to fit it needed.
Everything went very well, no issues or problems, reception are always friendly and informative, also the dentist and hygienist are very friendly and let you know what they are doing. A satisfied customer
Relatively new patient at this practice but have felt I have received excellent and appropriate care during my visits
Everyone at the practice is kind, helpful and very professional. I have total confidence in the staff and what they tell you.
The surgery went out of there way to get me a quick appointment. I was in extreme pain and was quickly dealt with fast and efficiently.
Well managed practice,with good old fashioned customer service values.The team genuinely cares about you as a patient. Thank you.
The dentist was very patient and caring. As an anxious patient I can sometimes struggle but there was no rush and everything was explained to me at each step of treatment.
Pleasant staff, my dentist was so good
Timely, professional and relaxed experience. As a visit should be.
They always have time to listen and address any concerns I may have, be it about the treatment I'm receiving or my time scale to complete the treatment.
Everyone was professional and efficient. The environment was clean and uncluttered.
Had an issue with a broken tooth/filling. Andrew sorted immediately, painlessly and extremely professionally. Would highly recommend
New dentures 1st time wearing them and have to say they are perfect Highly recommend this place amazing friendly staff from start to finish, pain free teeth out and new dentures in can't thank Chris enough for helping me to get were I need to be :) next step implants this is not for look this work has been carried out due to bone loss Thankyou again 5star dentist from start to finish
I visited Castle Park for the first time today after calling them yesterday afternoon for an urgent appointment and I am very impressed. They got me in quickly, the whole team are welcoming and friendly and the treatment (which unfortunately was a tooth extraction) was totally painless and Chris explained everything with me thoroughly before and after and put me at ease - which is great for me as I'm usually pretty scared of visits to the dentist! Would recommend Castle Park Dental Care to anyone.
Started my treatment today, was really anxious / nervous but I was made to feel relaxed. Treatment plan has been explained trough out. Looking forward to seeing the changes happen in the near future. Here's to a happy smile
Excellent dental care very professional very welcoming staff nothing is too much trouble. Since meeting Chris and his team my wife and I have been so pleased we changed to Castle Park Dental care, my wife has always been anxious about dentists but not now she is more relaxed knowing she gets the best treatment, care and advice. Many thanks to everyone.
I requested a last minute appointment to fix my broken brace wire. The appointment was made quickly and the procedure was really efficient. Team friendly as usual.
Professional care. Returned calls for confirmation of appointment and also emergency appointment. Always treated with the utmost respect and care. Could not fault them now or in the past eight years been treated by the practice or staff. Great dental practice.
Was treated with care and respect
Everybody so friendly and always very helpful.They all put you at ease at all times
Before l came to castle park I had not seen a dentist for years , as a young girl I was traumatised by what had happened to me at the dentist l visited. My husband also had a negative experience of dentists , as look would have it After Tony had his first appointment with castle park , he convinced me to make an appointment and l did and never looked back .
So happy with my treatment yesterday. Had cracked my back tooth last week and really expected to have to have it taken out. Chris repaired and rebuilt the tooth , totally pain free experience. Really friendly staff. Highly Recommend
What a fantastic practice this is! All the staff are super friendly and so professional and always make me feel at ease! I would highly recommend this dentist to anyone ⭐️⭐️⭐️⭐️⭐️
My second appointment reception staff always very friendly Chris makes you feel relaxed and talks you through the procedures. Highly recommend. Castle park dental
Very friendly staff from the moment I walked through the door. Pain free dentistry as promised by Andrew. I couldn't fault the whole experience.
Appointment on time, treatment excellent and the clinician explained what procedures were to be carried out.
Procedure was explained well. I have never felt any pain during my appointment. My teeth felt really clean.
Very professional and gentle.
In addition last visit I also had hygienist appt after my dental check up. The hygienist was a very professional young man, also explained the procedure and gave me the opportunity to choose options regarding my treatment
All the staff are very welcoming. They always take time to listen. Every part of my treatment is discussed and agreed as I'm a highly nervous patient.
Thorough check up with concerns dealt with
Very pain free and efficient
I was referred by my NHS dentist to have some laser treatment on my gums. I was so impressed with the practice that I don't think that I will be returning to my NHS dentist! The practice was quiet and impeccably clean. The receptionist was friendly and helpful. My appointment was very thorough, and I felt like I was listened to. I came away knowing exactly what to do next. I am very impressed with this practice.
I was very satisfied with the standard of treatment I received. The staff are always friendly and courteous and deal with any queries you may have. The dentist is very professional and I have every confidence in the treatment recommended.
Knowledgeable staff. Pain free experience. Clean, light and airy premises. Friendly atmosphere.
I am very nervous at the Dentist and I was made to feel at ease and felt complete trust in the dentist and hygienist
I was very comfortable throughout the whole procedure.
I am a very nervous patient and every time I visit the whole team are very considerate and do their best put me at ease. The hygienist in particular is very thoughtful and allows me time to explain any worries
Pain free, just discomfort. Highly sensitive at left front. This was remembered.
Welcoming and relaxing atmosphere throughout.
I always feel that I have had a thorough examination and informed at every stage . Andrew and Edward put me at ease and answered my queries.
Both my appointments with Edward and Andrew where on time, they were both very friendly and explained what they were going to do. They both made me feel relaxed as always. I would definitely recommend Castle Park to anyone.
Dentist and dental nurse were both very efficient and very pleasant. The same with hygienist and nurse. From reception to completion of treatment everything was great.
There's very little waiting around and both receptionist and dentist are very welcoming and they advise on what treatment is best
Such a friendly, professional team, cannot thank Andrew enough for making me proud to smile again!! Was made to feel welcome and at ease by everyone, highly recomend to anyone!
Very professional, appointments always on time and very friendly staff. Andrew was very good highly skilled would 100% recommend.
Perfect treatment. I am so nervous re dental care and it takes a lot (ie pain) for me to visit. Dentist was extremely gentle and explained everything to me. I now feel so much better at going back. A little pricey but you really do get what you pay for. Thank you Castle Park- Sam Rae
From start to finish this dental practice goes above and beyond. 10/10 Would definitely recommend
Excellent service. Staff very friendly. Gave me total confidence in my treatment.
Fantastic service, very professional and pain free extraction of a very painful tooth. The staff were excellent! Highly recommended
Always very pleasant and gentle - both Andrew and Edward. Explained what they were doing.
My appointment was on time, the dentist and staff were very friendly as always and I always feel relaxed and not nervous of treatment if needed
The staff are very pleasant and welcoming. The clinician listened to my needs. The premises are very clean and over all, it was a very good experience.
Professional, gentle and pain free. Hannah was great scheduling my visit and Andrew and Edward were both fantastic. I couldn't ever imagine going anywhere else- thank you.
Always punctual, polite, courteous, helpful and check that you are ok during treatment.
This dental practice is friendly and proffesional. I feel safe in their hands.
Fantastic dentist catering to my mother who is disabled and has complex health needs. 5 star service.
I would recommend this clinic. The staff are very friendly and knowledgeable about their work. My treatment is not over yet but I have no complaints. Good luck at work and see you soon.
Helpful friendly and efficient
Amazing staff, all make you feel welcome and relaxed. I had multiple teeth removed over 2 hours, my dentist Andrew and the dental nurse was amazing. Appointments are always on time, plenty of parking and I'd like to mention the a phobia of needles but did not feel anything so just a massive thankyou to the team at Castle Park Dental Care. Highly recommend and look forward to getting implants.
Excellent treatment and pain free.
These are the best at what they do So professional in everything they do from the second you walk in Edward is great makes you feel so welcome and does great work things that you wouldn't think was possible . Prices very good and a great group of staff that make it special My number 1 dentists going fotward
What a great service: friendly, gentle and very professional. I actually don't mind going to the dentist at all !
Lovely polite staff, very welcoming and professional. Always been anxious about dentists in the past but now feel more relaxed knowing I'm getting the best treatment, care and advice. A big thank you to you all.
Had a hygiene appointment today with Edward, it was my very first hygiene appointment but Edward put my mind at ease and did a super job!
As someone who feels anxious when visiting the dentist, I have nothing but good things to say about my experience at Castle Park Dental Care. The ladies on reception are pleasant , welcoming and friendly. I have recently needed multiple appointments for treatment and a replacement crown… Andrew the Dentist ( and the dental nurse) took great care of me and I am over the moon with the end result… they have most definitely given me my smile back after years of hiding it behind my hand due to hating my old front crown. Would highly recommend this Dental Practice. X
I am absolutely delighted with my treatment so far. I was assessed by Chris first and then I have seen Edward the most amazing Dental Hygienist, so very thorough and my problem is easing and my gums improving. I look forward to my ongoing treatment with this specialist team thankyou very much .
I always feel at ease and totally safe at every visit. Lovely, professional staff. I'm so glad I found you.
As I am absolutely terrified of any kind of dental work it was lovely to find someone who understood how I felt. Chris put me at ease and explained everything he was going to do. I am having a lot of work done to get my smile and confidence back and would recommend this practice to anyone. Thank you Chris
They are expensive but they are worth it...My filling are beautiful
I had my appointment with the dental hygienist today. I saw Edward; he took a great deal of time on my teeth and was extremely thorough. I asked him a couple of questions and he was very knowledgeable and helpful.
Just had my teeth clean and descaled without any pain. I've always avoided this as the cold water caused to much pain. Edward put me at ease and did a great job. My teeth look brill. Thankyou as I'm not an easy patient. Normally very sacred but would go back and have them cleaned again. Jayne
Been going to Chris for probably 15 years or more. Great dentist and highly professional. All the Staff are very helpful and friendly. Highly Recommended.
Great experience. All the staff are really professional. I had a long standing problem with sensitivity which is much better after a consultation with Andrew. Will definitely recommend.
I needed a tooth extraction due to an abscess, my previous Dental practice had lost their way. Castle Park were recommended. Fantastic job by Andrew , I highly recommend this practice and will be using them going forward.
After 20 years with the same dentist in London I found myself in Lockdown here in Cottingham. I needed a dentist and Castle Park was recommended to me. My concerned all vanished on arrival. Totally Covid safe, charming, happy staff. Sara Hygienist was very good. Dentist Andrew, replace 3 fillings and did a brilliant job! I would highly recommend Castle Park Dental Care.
I can highly recommend this practise. Always feel in safe hands. Chris has been working on my teeth for many years (and my family) I have nothing but praise. Thank you!
I cracked my front tooth at a party and it completely ruined my smile. Castle Park gave me a very convenient appointment just days after my incident, they fixed my smile by building up my front tooth with composite. Very grateful for the work and friendliness of the staff, I would definitely recommend!
My thanks to Andrew. He took the time to find the source of my tooth pain despite no obvious tooth decay. He went the extra mile in his diagnosis and took care to listen to me. Thankyou Andrew and you staff your 5 stars for me and I am now pain free.
Very good experience from start to finish. I had a root canal on a front tooth, it was a very comfortable experience, with no pain. Would gladly recommend this practice and will be returning for future dental care. Very good!
I came to castle park dental care because i wanted clear braces, the whole process from start to finish took approximately 18 months and i am very happy with the treatment i have received, the quality of care is excellent, i was nervous when i first went having bad experiences with dentists in the past but they immediately put me at ease and i am so glad i went to castle park dental care
After my previous dental practice seemed to have lost their way and did not appear to have their patients interests at heart I decided to use Castle Park. Glad I did and what a difference. I needed a damaged filling repairing. Completely painless process and was made to feel at ease from start to finish
Recently had to have a tooth removed as I had an abscess I could not fault Castle Park Dentists from start to finish the staff on the desk were polite kind and considerate of the dentist and was very good Who tookhis time So put me at ease would definitely recommend this practice and will be going back
Hi I needed a new denture as I knocked my front teeth out , I am petrified of dentists as I've had a bad experience before, I chose castle park after looking at there web site and reviews, my dentist was Andrew he and his team made me feel relaxed and welcome, he explained everything and made sure I understood what he was doing, after walking around for a few weeks with no front teeth I now have a first class denture, I cannot praise him and his staff enough. Other then paying I felt no pain at all.
I decided after 40+ years to get my teeth straightened. I found the whole process very easy and straightforward and not at all scary. I had 4 crowded teeth removed and an "invisible" brace fitted. There was no pain during this procedure, and in fact the anaesthetic had worn off by the time I had driven home. The pricing was also clear beforehand and I was able to pay off my bill monthly rather than as one lump sum. I would like to big say thank you to Chris for his expertise but more importantly to his staff who were always kind and professional on the phone and in person. So finally the results. Well what can I say except "wow!" I'm truly amazed at what Chris has done in 18 months. If you're considering teeth straightening, no matter what your age, then I would say 100% go for it.
Very professional and friendly. Made me feel relaxed about being at the dentists. Very thorough with their Coronavirus precautions.
The dentist had my details from a previous enquiry, and although during lockdown I was not a patient I was impressed with the way they kept me informed via email about what they were doing to be safe and when they would be opening again. Having had problems again with my old dentist I decided to register here, and I have not looked back. From wonderful, helpful and happy receptionists, kind knowledgeable dentist Andrew, thorough and gentle hygienist Edward, and the supportive dental nurses the whole experience there has been outstanding and professional. They have the latest technology and fantastic COVID19 safety routines. I would recommend this practice to everyone. Thank you.
Wonderful professional service at all times. Staff very friendly and helpful, really put you at ease if you have a dentist phobia as I used to have! Very much recommended
Saw Andrew today at Castle Park Dentistry. He was very reassuring and did a wonderful job on my front tooth. I would certainly recommend this practice and all my family are patients of Castle Park.
Highly recommended , had a few problems just after last lockdown started , when dentist were allowed to open I made one call to castle park and was seen the next day . Such lovely staff and Chris and Edward sorted my problems totally pain free can't thank them enough.
Came today have a tooth out staff was wonderful and kind
Awesome dentist....worth every penny.
Currently having alot of dental work done with Chris and the team at Castle Park dental, and I could not fault any of the process. All the staff are welcoming and friendly, I feared going to the dentist but Chris and the team have helped me get rid of the fear. I'm now Pain free and stress free all thanks to the Castle park team.
Had my first appointment with Dental Hygienist, Edward, last week. The entire experience was a pleasure. I was made to feel comfortable, safe and relaxed. Was given time and care, told what steps I can take to improve my dental health, and I walked away feeling confident, and optimistic about my smile. P.S The Music was GREAT!
Chris and his team are very helpful, friendly and professional. Highly recommended.
I am at the start of my treatment plan with Castle Park and I can give them nothing but praise. They told me my extraction would be pain free and it certainly was even after the anaesthetic had worn off. The staff are so friendly and reassuring and I wish I had read Chris's book "It's not about teeth it's all about people" prior to my extraction as it would have certainly alleviated my fears. I have no concerns or worries now regarding the rest of my treatment and place 100% trust and confidence in this professional team.
I waited a long time to decide when and who I would trust to help me have straight teeth. After meeting and discussing the implant treatment with Chris, I knew I'd made the right choice. Chris is very talented and his colleagues have been amazing. They really do know how to work as a team; making the whole experience calm, friendly and comfortable. I've never doubted my decision even though it has been quite a long journey as the final result is superb. I would strongly recommend Castle Park Dental to anyone.
Everyone is always very friendly and welcoming. I had clear aligners for cosmetic reasons and have now changed to Castle Park for my regular dentistry checkups as I was won over by the pain free and well explained procedures.
Thoroughly recommend. Castle Park really do provide pain free dentistry, I arrived at the beginning of my treatment as a very anxious patient and finished the treatment calm and relaxed.
I came to castle park with multiple problems from an accident. I suffered from dental phobia anyway but my added injuries made me a lot worse. Everybody at castle park was amazing from the get go. I had my initial appointment the very next day after I called where my dentist(anna) listened to all my worries, fears and explained the damage to my teeth. Anna put my mind at ease straight away going through every single step and moving at the pace I felt comfortable. I cant thank anna enough for the work she has done. I also had hygiene visits with Edward who was also more than welcoming and understanding, with my teeth being very sensitive. I'd recommend castle park to anybody and I plan to return in the future!
We moved to Hornsea 3 years ago and i was nervous about going to a new dentist. I have to say im delighted with my treatment so far. Andew is marvellous. Just did a great job on my teeth. Woukd highly recommend this practice and all the staff
My wife and I are relatively new to Castle Hill and can not praise the practice enough. From the moment you enter you are made welcome and the facilities are second to none as far as the treatment is concerned. We searched around many dentists before we settled on Castle Hill and we are glad we did.
Everyone is smiling here. I was treated by Andrew , I required 4 veneers. Extremely happy with the result. The Dental Practice has a fabulous team, all are very friendly, welcoming and reassuring. The whole atmosphere when one enters the building is relaxing and comforting. Treatment is fully explained at every step. The procedure is carried out in a very calm, gentle and professional manner. Ample car parking, beautiful decor inside building. Fabulous waiting room.
I needed an implant and Chris was recommended to me as the best in the area. I found him very professional he gave me a clear understanding of what we needed to achieve to complete the best results possible, that is what we achieved I feel. I now know how important oral hygiene is for your overall health I know what I have to do to maintain a good smile. Thank you to Chris and his team for their friendly and welcoming service hope you all have a great Christmas kind regards Sam
Lovely friendly practice, came here for a chat with Mel the smile advisor regarding me possibly getting braces, have now got booked in with Andrew to have a consultation for this! :) also now changed to this practice for my regular check ups as i feel really comfortable at Castle Park as i'm usually scared of going to dentist but everyone is really really lovely! xxx
I cannot praise the staff and the treatment at Castle Park enough. Chris is the only dentist to have ever coaxed me past having a basic check up - i have since had teeth straightening, an extraction, whitening and bonding treatment! The results have been fantastic. The whole team are friendly, professional and welcoming. Despite not being local to the area i'll definitely be staying with Castle Park for check ups and any further treatment!
Such a lovely dental practice, all the team are so friendly and the lounge is really comfortable! Very caring practice , definitely recommend!
Fantastic dental practice - really does what it says on the tin, they don't just look after teeth, they look after people. Lovely friendly team, comfortable patient lounge. would definitely recommend.
I am usually so bad at the dentist but started coming here with my 7 year old boy and we've both never been so at ease. Lovely, friendly staff and a very clean relaxing setting! Thankyou and see you all again soon!
Fabulous service! Always happy when I attend my appointments :) xxx
Excellent team, very understanding of all patients including nervous and their individual needs. Very lovely place !
I recently visited the practice for a clean and stain removal appointment with Edward. I found all of the staff extremely helpful, and Edward was brilliant at explaining each step to me, as I was a little nervous. His relaxed and approachable style really put me at ease, and I am thrilled with the stain removal results. I cannot recommend Castle Park highly enough - I will definitely be going back for my next routine clean!
I visited castle park after a fearful visit to another dentist, as a very nervous patient the team soon calmed my nerves got me in the chair and set about rectifying work carried out by my previous dentist , after my first visit i knew the fear of visiting again would be a breeze 4 years later and with no pain at all i now call every 6 months for a check up and have no worries at all After living with toothache and various other related issues for years it would seem all i needed was to have the work carried out by a dentist who cares about their patient and who knows what they are doing I 100% recommend castle park to anyone
Unlike any practice I've ever been to! Great welcome team and professional, warm and efficient treatment. I'm not a huge fan of the dentist, so it's nice to find a practice where I can be comfortable. Thank you!
Chris did an absolutely fantastic job on my implants. The staff at Castle Park are very friendly and I would highly recommend .
It was our little girls first visit to the dentist and it could not have been easier. We was a little apprehensive with it being the first visit but we where instantly put at ease by the lovely dentist Anna. She was fantastic with our little girl even when she didn't want to open her mouth. We have definitely found our dentist for life I couldn't imagine going to see anyone else now and know we will be in good hands in the future. The payment plan is great and helps to spread the cost of the check ups I could not recommend Anna or the practice enough.
As someone who since childhood has had a fear of dentists, I've tried many dentist in the past and never stayed due to the level of care and understanding of my fear, then I went to Castle Park from the first phone call to my appointment with Anna everyone has been great Anna always puts me at ease, and explains each step. Glad I've finally found somewhere I feel at "home" They are not the cheapest but for the level of care you get it's worth the little extra. Not uite over the fear yet but the team have made it much better! Can't thabk the team enough. James
Super, had loose tooth and even injection to numb mouth was practically painless,staff where great and I've already made my next appointment, Defo recommend
I have had a few treatments at Castle Park Dental Care and cannot fault the service I have received from the practice. The gum specialist I went to see about my cold sore was fantastic, he zapped this with a laser and I haven't had one since. I was so impressed by this I have undergone some whitening treatment which I had great results from. I feel comfortable and relaxed from the minute I enter to the time I leave. I have recommended several family members and friends here who are also having the whitening done. 5*
I had tooth whitening at castle park, very professional service and excellent results. Would highly recommend
Recently had teeth straightening done with Andrew and I must say the results are amazing. So glad I decided to have this treatment done for my wedding. Andrew is very professional, patient and informative. Would highly recommend :)
Excellent and friendly service!
I was so impressed with the practice when they treated my cold sore, I decided to overcome my fear of dentists and booked an appointment with Anna the hygienist. Anna was amazing! She took her time, explained everything she was going to do and most of all made me relaxed and not feel embarrassed about the 10-year gap in dental appointments.
I called Castle park as a matter of urgency after having a chip out of my front tooth and needing it putting back to normal. Not only did they persevere to get me in the chair as soon as possible but when I was there Chris and the team did an unbelievable job of reconstructing the tooth and even more so matching the shade of the surrounding teeth to not look at all out of place. Professional, efficient and totally painless. I wouldn't hesitate to recommend to anyone.
Great experience from start to finish. when I arrived I was greeted by very friendly staff on the reception desk and shown to the comfortable waiting area. The warm drink was appreciated and made the short wait for my appointment very pleasant. I hadn't visited a dentist for some time due to previous experience and can honestly say I'd never felt more at ease. I was talked through every part of the treatment and that also helped to calm my nerves. Would recommend this to anyone looking for a reliable friendly dentist. Can't wait to come back to book in for my secret smile braces.
Great Experience from start to finish. Professional, pain-free and fantastic results. Can't recommend this practice highly enough!
Having suffered the misery of cold sore over many years, I heard that Castle Park Dental Care offered a quick, painless and very successful treatment for these. I was not disappointed. The tingling stopped instantly and within hours everything was back to normal. The team were really friendly and helpful and I would recommend Castle Park Dental Care to anyone. Thank you so much.
I went to castle park dentist as an adult to have top & bottom braces fitted. I was nervous & embarrassed at first but can't even explain how I was put at ease and how the dentistry whole process was simple and easy. The receptionist team were always polite...especially Sophie who seemed to be the extra bubble! The amazing thing about the braces process and proof of clever work by Chris Branfield, has been I had crooked overlapping teeth without any gaps in my mouth and no teeth were extracted! He worked with what I had. I would recommend castle park dentist to you. The facilities are all very pleasant and immaculately clean too. An excellent dental practice Jenny Holbrook
Great caring team. Highly recommended.
I thought it would be lovely to share these comments: "After years of having teeth problems and a real fear of visiting the dentist it was great to come across an article in the Cottingham Times saying "end dental suffering". After a consultation with Chris I took the plunge. I had my treatment and what a difference this has made to my life! I can now laugh, eat, chew and do all the things I had difficulty with. The whole experience was very good and all of the staff were very caring. Many thanks to Chris and his team. I will never be afraid of visiting the dentist again." Betty Day, May2012
Ask us a question
Feel free to ask us a question in the form below and a member of staff will get back to you as soon as possible.