As established, experienced private dentists to the good people of Cottingham, Hull and East Yorkshire,
Lincolnshire, Yorkshire and beyond, we are able to offer you the most gentle dentistry of your life.
Patients who may be nervous about a procedure come from all over the country and abroad for this notion
and we excel in the art of gentle dentistry.


A Very Warm Welcome
From the moment you walk through the door, you get the sense that this is a dental experience with a difference. We understand and appreciate any apprehension and go that bit extra to put you at ease and look after you. The whole team looks forward to giving you a very warm Castle Park welcome.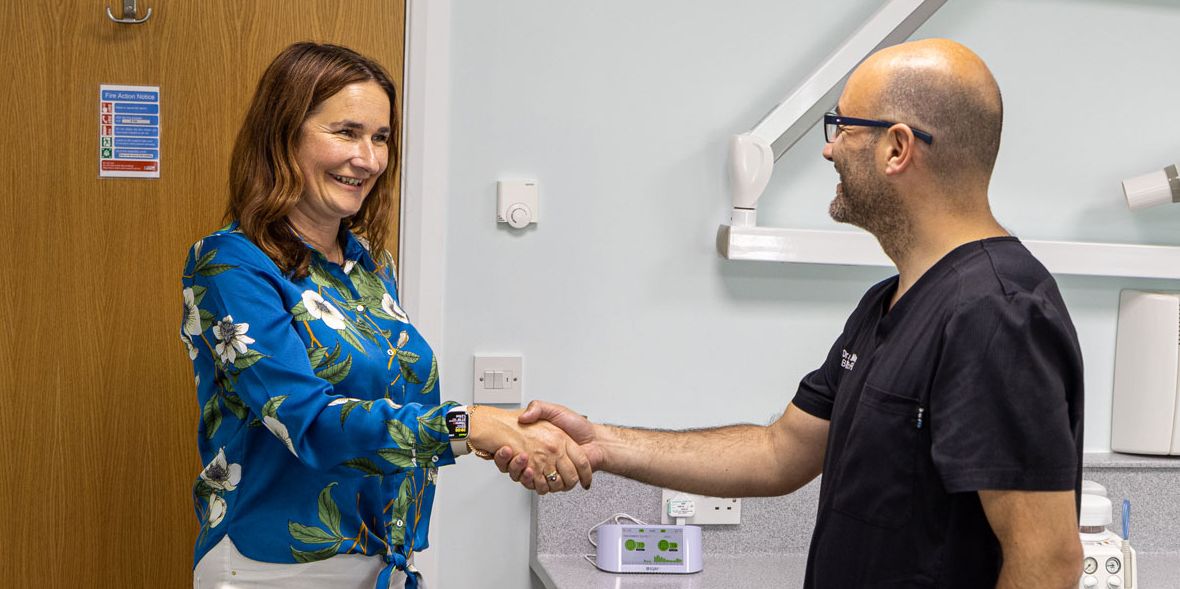 Painless Treatment
We know how much of a barrier fear can be when it comes to going to the dentist. That is why our experts are keen to strip this fear away from you.
'To combat your fears, we use a clever piece of kit called The Quick Sleeper, which is controlled by a computer to gently numb you. QuickSleeper is a state-of-the-art electronic injection pen that enhancing patients' experience with no collateral numbness of the lips and tongue or cheek.
Our Loyalty Club
Our Loyalty club helps you budget for the cost of check-ups, hygiene visits and dental radiographs.
Pain Free Dentistry
92% of 1,041 patients surveyed over 6 months said their dental treatment was pain free.
A Personal Approach
At Castle Park Dental Care, we offer a holistic approach to give you the best overall result.
Complimentary Visit
Our free visit gives you an informal chance to discuss your dental requirements.
Ask us a question
Feel free to ask us a question in the form below and a member of staff will get back to you as soon as possible.