So what's new in dentistry?
---
Posted on February 03
Hello again, I hope that you are safe and well. At the time of writing; it's another mild winter so far. Global warming, eh? I've been following the science on Covid, and it really is looking like a light at the end of the tunnel unless something drastic happens (again at time of writing). Fingers crossed it is back to a new, new normal; that is more relaxed, social, and enjoyable.
So, what's new?

Well, to be honest I've had a good think and there is nothing that is new as such. However, things just keep developing and improving over time. The fastest moving and improving area is in the digital arena. A lot of this is because the improvements are down to computer programming and algorithms. This makes things more accurate and quicker. I have talked about digital 3D and 2D x-rays before, also digital intra-oral scanning.
Digital Scanning

I think that one of the biggest moves forwards is the confidence we can now have with digital scanning and optical impressions of the teeth. We are moving away from traditional impressions more and more. We have used optical impressions for some time now but limited to small areas of the mouth for mainly single crowns etc. My colleague, Andrew, is our expert in the practice for scanning, designing, milling, glazing, and fitting crowns, onlays, inlays and veneers in a single day. This is great as it means you don't need a temporary restoration that you have to nurse for 2 weeks. You cannot do it with every material but it's a great tool to have.

We have continued to invest in the latest developments with improved scanners and software. The accuracy has improved in leaps and bounds, especially for full mouth scans. Years ago, it was black and white, now full colour. It's also faster now, which makes it easier to choose over traditional impressions that set in a tray in the mouth. Also, less storage of models and you could argue better for the environment because we do not need to post or have delivery drivers deliver the impressions. We can send then securely via t'interweb.
Our patients are appreciating the difference, especially, if they have had traditional impressions in the past for dental procedures.
Another great thing is that we can keep the digital file saved and not have to store stone gypsum cast models. We can retrieve the files and then just modify with a smaller scan if we are just sorting out a tooth. Things are moving on. We cannot use them for everything, full dentures, and full mouth implants for example or if a mouth is just too small or a tongue just gets in the way all the time. However, we are using this great tool more and more all the time now. It is starting to come into its own with teeth straightening, especially with clear aligners and retainers. More updates on that to come in the future. Again, some changes in this field as well. We have team training on this tomorrow as I write. Exciting times for a geek!
Getting back in the swing
I have only done one "in the flesh" course since the pandemic started. The rest have all been online. However, there are a couple of meetings and conferences coming up in the next few months and it is time to get back in the swing of it and see what is new in the flesh. It will be good to see people again as well.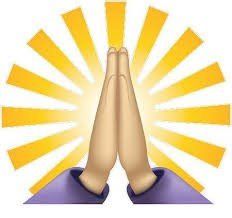 Until next time. Take care and be good.