We're back, but with a difference
---
Posted on June 21
Wow, what a challenging time we are in. Lots of businesses having to close down and do whatever they can to stay solvent and then prepare to get back to work but in a different way with limited capacity to engage with people face to face as we all need to social distance. Obviously, this impacts the ability to generate income even though the costs of running the business get more back to normal. Good luck to everybody in this situation.
Hats off to health care workers, carers and key workers who were able to work through all this. Thank you.
So, what happened to dentistry
Well, we were effectively ordered to close down at the end of March. We could only do the AAA (advice, analgesia and antibiotics) over the phone. People with severe tooth ache that did not respond to this couldn't be helped. It was awful and we felt like we were tied up in strait jackets. After several weeks the UDC (urgent dental centres) began to be set up to see urgent cases but only after they had one or two courses of antibiotics that had failed to solve the problem. I actually volunteered and did a day triaging patients over the phone at a UDC for free. Dental practices are now allowed to open again as long as have new operating procedures, documents, training and correct PPE.
Safety First
Dentistry has always been about safety first. We have been wearing PPE (more 3 letters) since the 80's when HIV came along. We wipe everything down after patients with anti-bacterial and anti-viral agents. There is no evidence of dental workers having higher incidence of COVID infections even though we were working on full throttle up to the end of March. In my opinion its safer than an outing to the supermarket. I walked out from one shop because there was a family of three with a kid in a trolley who was coughing all over the place!!!
Clean Air
The concern in dentistry is about aerosols. However, our aerosols (small particles) are made from purified water with antimicrobial ingredients in and we use High Power Evacuation or Suction (HVE or HVS). Even more three letters.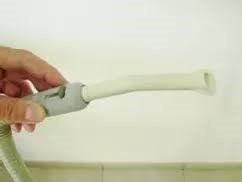 I've been back working this week mainly dealing with urgent care. As you'd expect I've researched the heck out of all this as I'm a dental geek. I have bought 2 air quality monitors and been measuring the invisible particles in the air in my treatment suite. When we've been doing dental treatment the air quality actually improves with fewer small particles in the air compared to the ambient pre treatment levels. We now have extra suction units outside the mouth with filters and these improve the air quality further. I'm just saying this to hopefully put your minds at rest. In addition to this we are advised to leave a fallow time in the treatment suite to allow air changes to occur before cleaning. Dentists with just one treatment room my only be allowed to see a patient 90 minutes after a procedure. Like I say, challenging times.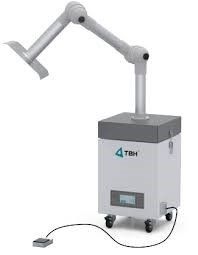 All Different
Social distancing and clean hands are key to safety. So, we are doing as much as we can remotely. This includes making appointments, taking payments, filling in medical documents digitally as well as signing consents. As much as possible our patient lounge is out of bounds if it can be helped and people are checking in via text from cars in the car park then called to come to the door. Here they are met by a nurse in full PPE including mask, visor and apron to have a temperature check and hands sanitised. The aprons are like wearing a shower curtain. It's all working well as we've now got into a rhythm with it all. We are starting off slow-ish and gauging things before we bring back more team members. It's mainly me and a smaller team working at the moment as we test the water as I don't cost anything. It's good to be back helping people. I'm hopeful to have more team members doing what they do best very soon. We are looking forward to seeing you.
Until next time. Take care and be good.