Air Polishing stain removal
Our Loyalty Club
Our Loyalty club helps you budget for the cost of check-ups, hygiene visits and dental radiographs.
Pain Free Dentistry
92% of 1,041 patients surveyed over 6 months said their dental treatment was pain free.
A Personal Approach
At Castle Park Dental Care, we offer a holistic approach to give you the best overall result.
Complimentary Visit
Our free visit gives you an informal chance to discuss your dental requirements.
Air Polishing
We are pleased to offer you a fantastic addition to your regular scale and polish which will improve your teeth and your smile.
What is Air polishing? We us a special hand piece, which carefully sprays a fine jet of compressed powder, air and water against the tooth surface.
Restore your natural, bright smile with Airflow stain removal at Castle Park Dental Care.
By the end of your appointment, your teeth will be completely rejuvenated by this advanced cleaning system which brightens your smile and freshens your breath.
While traditional cleaning methods remove plaque from the tooth's surface and gum-line, the Airflow cleaning system also eradicates stains and leaves teeth noticeably brighter.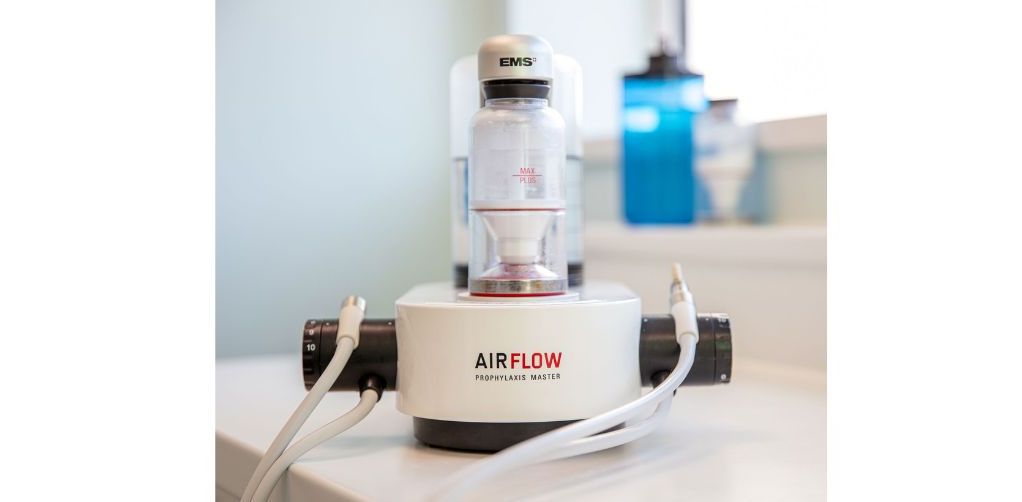 The benefits of air polishing are:
Cleaner, healthier teeth
Brighter smile
Restore the natural lustre and appearance of healthy teeth
Provides immediate desensitization upon application
Continued stain protection from foods, bacteria, coffee, tea, wine, and tobacco
Non-invasive procedure
Ask us a question
Feel free to ask us a question in the form below and a member of staff will get back to you as soon as possible.